Wednesday 24th July 2019 6:00pm – 13 miles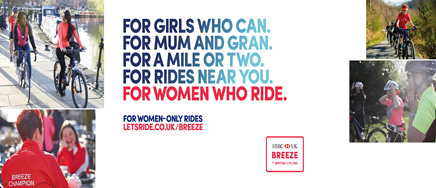 Starting from Amersham, we will ride to Penn on mainly quiet country roads. There are a few hills on the way but we always wait and no-one gets left behind. We will stop half way at The Crown which is a stunning Grade II listed 16th century pub, dating back to 1577 for a drink.

Penn itself is the sort of picturesque small village that springs to mind when you recall England's 'green and pleasant land' with its extensively wooded hills and valleys criss-crossed by lanes and footpaths. The pub has a lovely garden which, if the weather is good, we can sit outside in. If you would like to join us, please click on the link below and book a place.
https://www.letsride.co.uk/rides/amersham-breeze-to-penn
---
Give us your views on roads
Buckinghamshire County Council (BCC) is seeking the opinions of residents on the county's road system in a new online survey that will provide information that will inform the council's strategic highways planning.This online survey is open to all residents, and is in addition to the annual National Highways and Transportation (NHT) survey which was sent to 3,300 randomly selected households in Buckinghamshire during June.
Through this survey, BCC will be taking a deeper look at two of the key NHT questions which concern 'Road Condition' and 'Road Congestion'. The opinions collected through this survey will be used to supplement the information obtained via the NHT.Deputy Leader and Cabinet Member for Transportation Mark Shaw said: "when we look at the combined results of these two surveys, we can really start to build a picture of how the public views and rates our services. This will assist both Buckinghamshire County Council with transport planning and Transport for Buckinghamshire - the strategic highway maintenance arm of the organisation – with advising us on where the roads budget is best spent each year.
"We really value the views of our residents, and this additional questionnaire will give us a better understanding of any issues respondents are experiencing with road condition and road congestion.

The survey will remain open to the residents of Buckinghamshire until 30 September 2019. It takes under five minutes to complete and is open to all residents even if they have responded to the initial NHT survey received last month. The results will be made available on the BCC website in the autumn this year.

Complete the survey here: www.surveymonkey.co.uk/r/BCCtransportsurvey2019
---
AMERSHAM TOWN FC CONSULTATION.
Amersham Town Football Club is seeking views on its proposal to replace the wooden part of the clubhouse by a brick-built structure incorporating easy access and disabled toilets.
Planning permission for the development has been obtained. The Club is applying for funding and would therefore welcome any views as to the value of the proposed facility to the Amersham community.
Details about the project are on our website www.pitchero.com/clubs/amershamtownfc2 . Please post any comments to the Club Secretary, Bryan Fisher, on the contacts section of the website, by midday Friday 16th August 2019.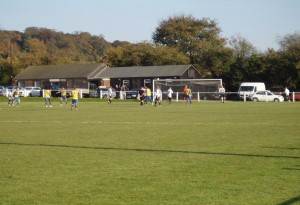 ---
Don't let airport scanners ruin your holiday
If you're travelling by air for a holiday or business trip and need to take a medical device with you, there is a new way to prevent them getting damaged at airport scanners. Getting a Medical Device Awareness Card before you fly could help you keep them safe.
Medical devices such as insulin pumps, Continuous Glucose Monitoring (CGM) systems and freestyle libre (flash glucose monitor) devices should not be exposed to x-ray screening and airport scanners, which can cause potential damage.
The awareness card provides information for both the Security Officer and the passenger. Before going through the airport scanners, passengers should make the Security Officer aware of the device (including spare devices) and ask for an alternative security screening method.
Gill Dunn, Diabetes Specialist Nurse, Buckinghamshire Clinical Commissioning Group said "The awareness card is an excellent way to remind patients with an insulin pump or CGM how to prepare for their journey. This includes bringing some medical evidence with them to confirm they use a medical device."
The awareness card has been produced by theUK Civil Aviation Authority and Airport Operators Association. It can be downloaded and printed direct from the CAA website www.caa.co.uk
More information on the Medical Device Awareness Card is available at www.caa.co.uk