Jolly Good Show
The great thing about being the Editor is that I can put into the newsletter whatever I want. As such, I thought I might share with the readers a once in a lifetime experience that not many people might ever get to do and also for those that may have done this in the line of duty.
I was very lucky to be given a Spitfire flight for Christmas by my wife Caroline and I have put together a 3 & 1/2 minute video of my experience and you can view it from this link or click the picture. Photo taken by Caroline from the Cessna 172 we caught up!
With the above in mind the theme for this year's Chalfont St. Giles Village Show is 'Transport Through The Ages'. Put the date in your diary!

Competition entry is now open for the September 7th Show.
Enter at www.csgshow.org
---

The weather is looking very good for this coming Sunday too

---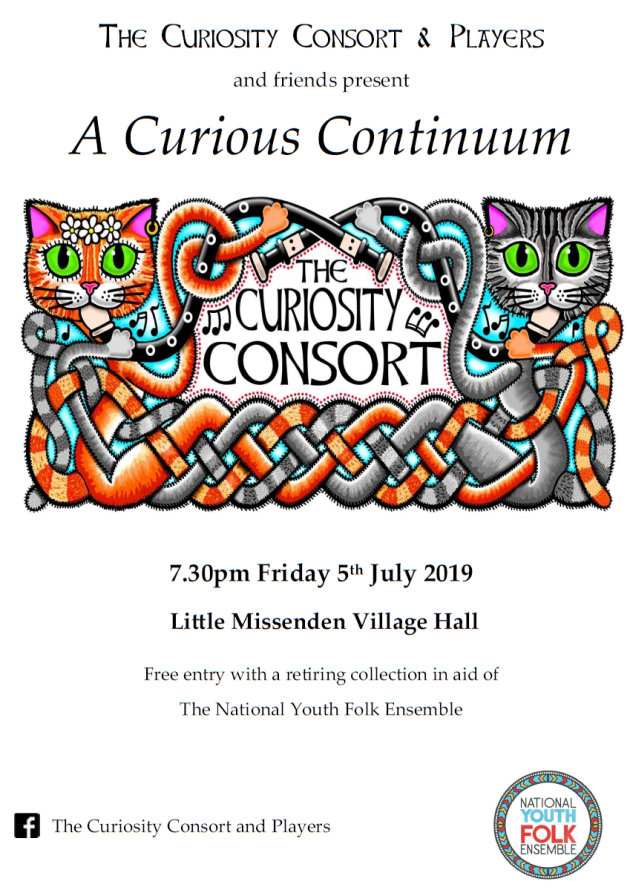 We are very fortunate to be joined by some brilliant musicians - Andree Baudet, Linda Game, Becky Menday and Alex Waygood.

As usual, the programme is an interesting mix, featuring composers you know and love (Purcell, Schubert, Brahms, Sullivan) and some you may have never heard of (Challinger, Bea Malone, Clive Richardson). There will be folk tunes new and old. There will be cake.
No tickets are required. The concert is free, but we will be having a retiring collection to support the work of The National Youth Folk Ensemble (NYFE)

Please come - we'd love to see you!
---
Breeze Bike Rides for ladies, starting in Amersham
Breeze is all about remembering how good it is to ride a bike with friends. Organised by British Cycling trained Breeze Champions, these free rides explore local, accessible routes in small friendly groups. Rides are taking place all year round and are ideal for women who are looking to get back on a bike and improve their confidence or to just get out there and ride and are a great way to make new friends. Rides vary in length from 5 miles to 45 miles and there is usually a coffee and cake stop en route. What's not to like? Come and join us – check out your local ride: https://www.letsride.co.uk/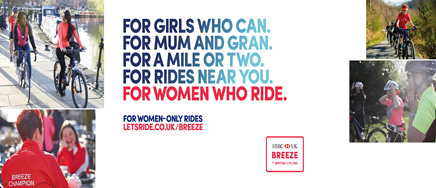 Sunday 30 June at 10.00am – Beginner's Ride – 5 miles
Starting from Amersham, we will ride on mainly flat quiet country roads around the Chiltern lanes. We will be riding at a leisurely pace so this ride is very suitable for beginners or those wishing to increase their confidence in bike riding. To book a place: https://www.letsride.co.uk/rides/amersham-breeze-beautiful-beginnersthis-girl-can
---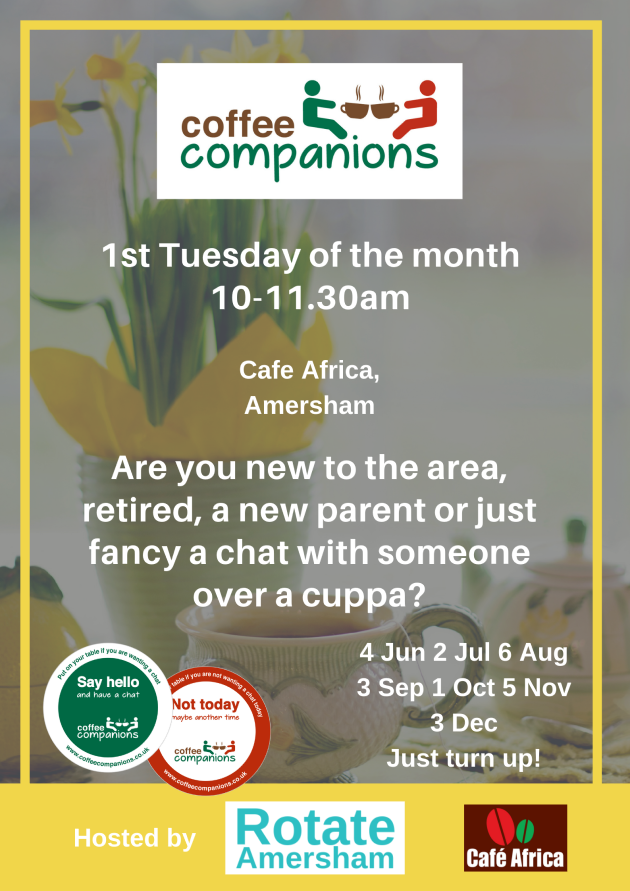 A great way to meet new people! Rotate Amersham are hosting their 'Companions Hour' at Cafe Africa on Tuesday 2nd July.
Cafe Africa offer a 'drink and cake' deal so come along anytime from 10-11.30am on the 1st Tuesday of every month.
---
AMERSHAM MUSIC CENTRE and AMERSHAM COMMUNITY BAND
will be giving a combined concert in LOWNDES PARK on SUNDAY 7th JULY from 2.30pm.
---
Join us for a day of celebration for our local armed forces community
Tickets are going fast but there is still time to get yours and join us for a day of celebration and appreciation for our local Buckinghamshire armed forces community.

Buckinghamshire and Milton Keynes Armed Forces Day takes place at Booker Air Park in High Wycombe on Saturday 29 June, from 12 noon. The day is packed with live entertainment, music and attractions including a two hour long air display.

The event is open to the general public but its main aim is to give our local armed forces a day to relax and enjoy with their families and for the public to come along in support to show their thanks and appreciation for everything our armed forces do and have done for us. It forms part of a national programme of events taking place around the country.

This year's event is in a new venue and for the first time is also completely free but you must still register online for tickets. To book tickets visit:www.buckscc.gov.uk/armedforcesday

We still need volunteers to help on the day. If you can spare a couple of hours to help with tasks such as hospitality, car parking, selling programmes and backstage support, we would love to hear from you. Anyone aged over 14 can volunteer but under 16s must be accompanied by an adult. In return for helping out you will receive a free limited edition t-shirt and refreshments.

To find out more or to volunteer visit our website:www.buckscc.gov.uk/armedforcesday

HM Lord Lieutenant of Buckinghamshire, Sir Henry Aubrey-Fletcher said: "We are really looking forward to this year's Armed Forces Day. We have a packed programme of music, attractions and entertainment for the whole family to enjoy, it promises to be a fantastic day out.

"We must also remember, the main purpose of the event is to celebrate and give thanks to all our armed forces personnel, both past and present, for everything that they do and have done for us. We owe them so much and this event is the perfect way to show our appreciation."
---
Weekly roadworks update
During the course of the coming week, Transport for Buckinghamshire will be carrying out work in the following places as part of the Strategic Highway Maintenance Programme.

As some activities depend on the weather, dates can change at short notice.
Weekend working is planned in those places indicated below.
Carriageway surfacing
A413 Amersham Bypass, Amersham – whole length (Wednesday 26 June to Wednesday 3 July) **weekend working**
Conventional surfacing works taking place using a night time road closure between 7pm to 6am each week night and a 24 hrs closure in place over the weekend of the 29 and 30 June to include bridge maintenance work.
Highland Road, Amersham - Stanley Hill Avenue to Hyrons Lane (Friday 28 June to Tuesday 2 July)
Micro-surfacing preparatory patching works taking place using a day time road closure between 7am and 7pm
Stanley Hill Avenue, Amersham - Stanley Hill to Hazel Park (Friday 28 June to Tuesday 2 July)
Micro-surfacing preparatory patching works taking place using a day time road closure between 7am and 7pm