Update: on the ongoing 'campaign' to have a traffic regulation order (TRO) put in place for the Lower Road, which will now include another 16 roads and junctions around Chalfont St Peter.
After the success of gaining funds from the LAF towards the scheme and with a community leader grant donation of £1,500 from Bucks CC Cllr David Martin, the remaining match funding in the region of £6,700 still needs to be found.
At the end of May, Chalfont St Peter Parish Council kindly agreed to support and fund up to the amount of £1,200 towards the match funding. An application to the community grant scheme run by Chiltern District Council has been submitted with the help of Tony Shinner, Chairman of NAG (Neighbourhood Action Group). We are hopeful for the full grant to be awarded which could be up to £5,000 this would see us 'over the line' with the schemes. We hope to hear by late summer if we have been successful with application.
Copies of the recent petition has been handed to CSP Parish Council and to Cllr Tim Butcher, Bucks CC & Chairman of the LAF.
A formal presentation of the petition will be made to Chiltern District Council at the next Full Council Meeting on 23rd July at the council offices in Amersham. Public are welcome to attend. CDC central ward Cllr Jonathan Rush has kindly offered his support with the presentation to Council.
This petition has already been handed to Mr Bob Smith, Chief Executive of CDC and it is hoped that it be put forward to support our grant application. At the council meeting, the petition wil be used to highlight the ongoing safety concerns from residents and people who work in the village over the increasing village parking and traffic problems.All CDC Councillors will be asked to help and assist in anyway possible.
---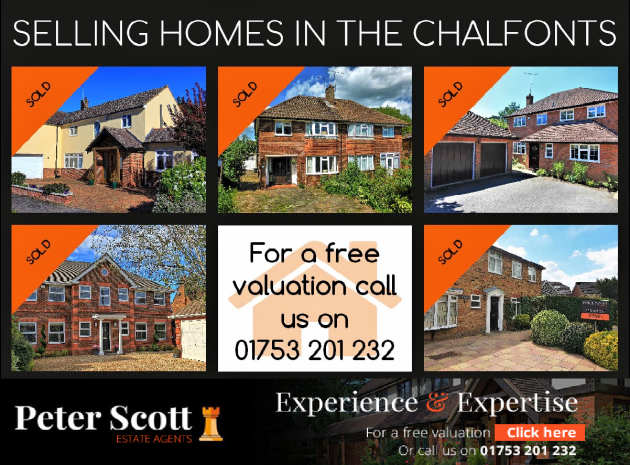 ---
Give us your views on roads
Buckinghamshire County Council (BCC) is seeking the opinions of residents on the county's road system in a new online survey that will provide information that will inform the council's strategic highways planning.This online survey is open to all residents, and is in addition to the annual National Highways and Transportation (NHT) survey which was sent to 3,300 randomly selected households in Buckinghamshire during June.
Through this survey, BCC will be taking a deeper look at two of the key NHT questions which concern 'Road Condition' and 'Road Congestion'. The opinions collected through this survey will be used to supplement the information obtained via the NHT.Deputy Leader and Cabinet Member for Transportation Mark Shaw said: "when we look at the combined results of these two surveys, we can really start to build a picture of how the public views and rates our services. This will assist both Buckinghamshire County Council with transport planning and Transport for Buckinghamshire - the strategic highway maintenance arm of the organisation – with advising us on where the roads budget is best spent each year.
"We really value the views of our residents, and this additional questionnaire will give us a better understanding of any issues respondents are experiencing with road condition and road congestion.

The survey will remain open to the residents of Buckinghamshire until 30 September 2019. It takes under five minutes to complete and is open to all residents even if they have responded to the initial NHT survey received last month. The results will be made available on the BCC website in the autumn this year.

Complete the survey here: www.surveymonkey.co.uk/r/BCCtransportsurvey2019
---
Don't let airport scanners ruin your holiday
If you're travelling by air for a holiday or business trip and need to take a medical device with you, there is a new way to prevent them getting damaged at airport scanners. Getting a Medical Device Awareness Card before you fly could help you keep them safe.
Medical devices such as insulin pumps, Continuous Glucose Monitoring (CGM) systems and freestyle libre (flash glucose monitor) devices should not be exposed to x-ray screening and airport scanners, which can cause potential damage.
The awareness card provides information for both the Security Officer and the passenger. Before going through the airport scanners, passengers should make the Security Officer aware of the device (including spare devices) and ask for an alternative security screening method.
Gill Dunn, Diabetes Specialist Nurse, Buckinghamshire Clinical Commissioning Group said "The awareness card is an excellent way to remind patients with an insulin pump or CGM how to prepare for their journey. This includes bringing some medical evidence with them to confirm they use a medical device."
The awareness card has been produced by theUK Civil Aviation Authority and Airport Operators Association. It can be downloaded and printed direct from the CAA website www.caa.co.uk
More information on the Medical Device Awareness Card is available at www.caa.co.uk
---