Jolly Good Show
The great thing about being the Editor is that I can put into the newsletter whatever I want. As such, I thought I might share with the readers a once in a lifetime experience that not many people might ever get to do and also for those that may have done this in the line of duty.
I was very lucky to be given a Spitfire flight for Christmas by my wife Caroline and I have put together a 3 & 1/2 minute video of my experience and you can view it from this link or click the picture. Photo taken by Caroline from the Cessna 172 we caught up!
With the above in mind the theme for this year's Chalfont St. Giles Village Show is 'Transport Through The Ages'. Put the date in your diary!

Competition entry is now open for the September 7th Show.
Enter at www.csgshow.org
---

The weather is looking very good for this coming Sunday too

---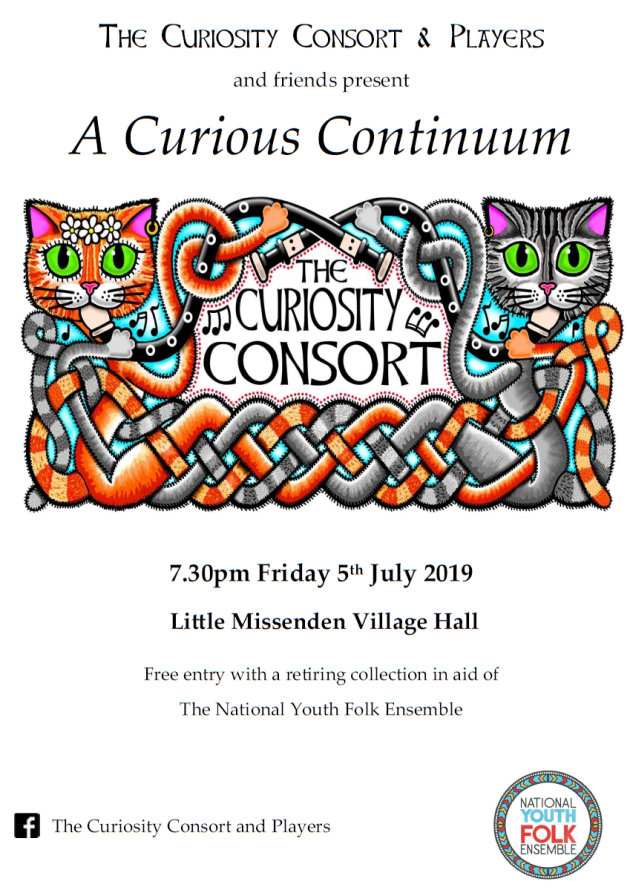 We are very fortunate to be joined by some brilliant musicians - Andree Baudet, Linda Game, Becky Menday and Alex Waygood.

As usual, the programme is an interesting mix, featuring composers you know and love (Purcell, Schubert, Brahms, Sullivan) and some you may have never heard of (Challinger, Bea Malone, Clive Richardson). There will be folk tunes new and old. There will be cake.
No tickets are required. The concert is free, but we will be having a retiring collection to support the work of The National Youth Folk Ensemble (NYFE)

Please come - we'd love to see you!
---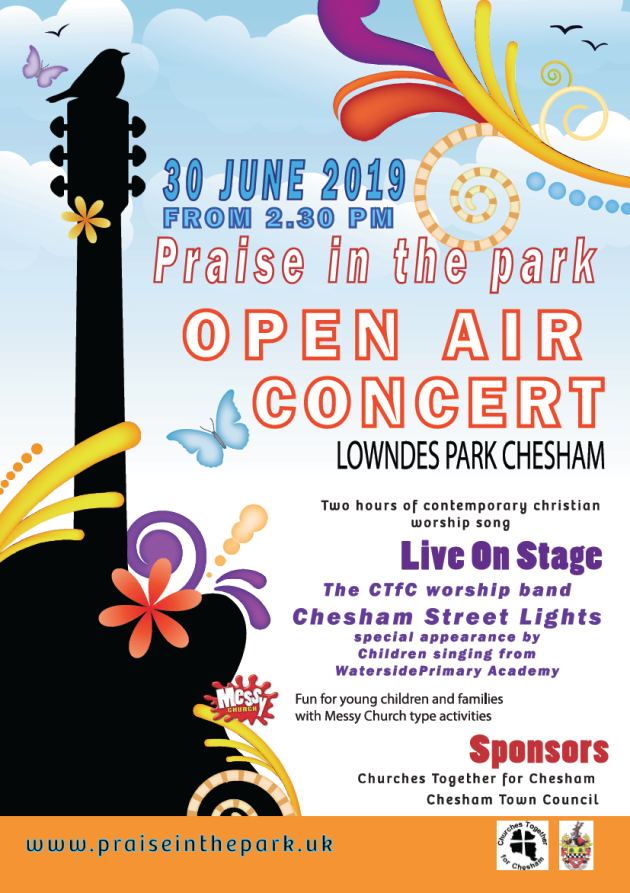 ---
Join us for a day of celebration for our local armed forces community
Tickets are going fast but there is still time to get yours and join us for a day of celebration and appreciation for our local Buckinghamshire armed forces community.

Buckinghamshire and Milton Keynes Armed Forces Day takes place at Booker Air Park in High Wycombe on Saturday 29 June, from 12 noon. The day is packed with live entertainment, music and attractions including a two hour long air display.

The event is open to the general public but its main aim is to give our local armed forces a day to relax and enjoy with their families and for the public to come along in support to show their thanks and appreciation for everything our armed forces do and have done for us. It forms part of a national programme of events taking place around the country.

This year's event is in a new venue and for the first time is also completely free but you must still register online for tickets. To book tickets visit:www.buckscc.gov.uk/armedforcesday

We still need volunteers to help on the day. If you can spare a couple of hours to help with tasks such as hospitality, car parking, selling programmes and backstage support, we would love to hear from you. Anyone aged over 14 can volunteer but under 16s must be accompanied by an adult. In return for helping out you will receive a free limited edition t-shirt and refreshments.

To find out more or to volunteer visit our website:www.buckscc.gov.uk/armedforcesday

HM Lord Lieutenant of Buckinghamshire, Sir Henry Aubrey-Fletcher said: "We are really looking forward to this year's Armed Forces Day. We have a packed programme of music, attractions and entertainment for the whole family to enjoy, it promises to be a fantastic day out.

"We must also remember, the main purpose of the event is to celebrate and give thanks to all our armed forces personnel, both past and present, for everything that they do and have done for us. We owe them so much and this event is the perfect way to show our appreciation."
---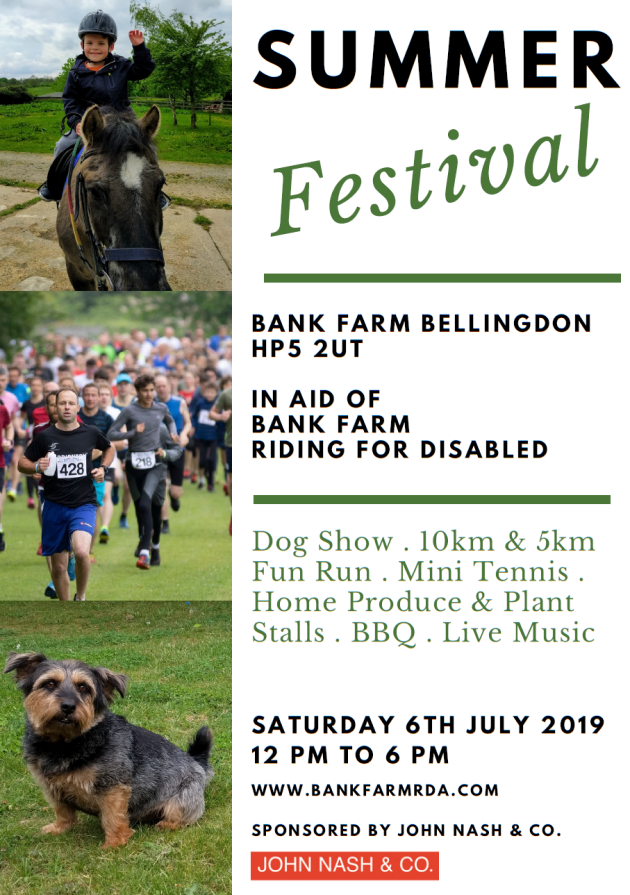 Bank Farm RDA was founded in 1986 by Anne Coney, who continues to Chair the Group. Committed to providing free sessions, a total of 36 children enjoy learning new skills on our ponies . From our centre in Bellingdon, every Monday and Saturday during term time, qualified instructors and a team of volunteers teach and support small sessions of 6 rider each. Our wonderful native ponies have been trained for the work and are much loved and appreciated by everyone involved.
The RDA Summer Festival on 6th July will see us fundraise to cover the cost of Lucky's recent operation to remove an infected eye (picture below). Lucky is a native Fell Pony and has always been a brilliant ride for our Saturday and Monday groups. She is now recovering and we hope to have her back with the children in September. While each pony is insured, the cost of this procedure and subsequent vet care has left us over budget and we now need to secure additional funds.