Bouncing Email Newsletters
Some receipients of this email newsletter are probably no longer recieivng it. In the past few weeks many btinternet, btopenworld, talk21 and yahoo email addresses have repeatedly been rejected.
These newsletters are sent out only to those people requesting them and so as soon as a bounce or spam notification comes in the company we pay to send the emails flag them as unwanted and they are removed from the distribution list.
It would appear, for certain, that btinternet email addresses are being rejected for a reason only they will know. This will be actioned automatically and so the receipient doesn't even get the the chance to decide if the message is spam or not.
Those of you reading this, with one of the email addresses listed above, have obviously not been affected but you may know someone who used to get the newsletter but no longer do. Please tell them to re-subsrcibe here http://www.chalfontstgiles.com/default2.asp or better still, forward this email to them and it may get through from you.
Don't forget that the previous 8 weeks of newsletters may be found here http://www.chalfontstgiles.org.uk/newsletterarchive.htm
Thank you
Gary. Ed.
---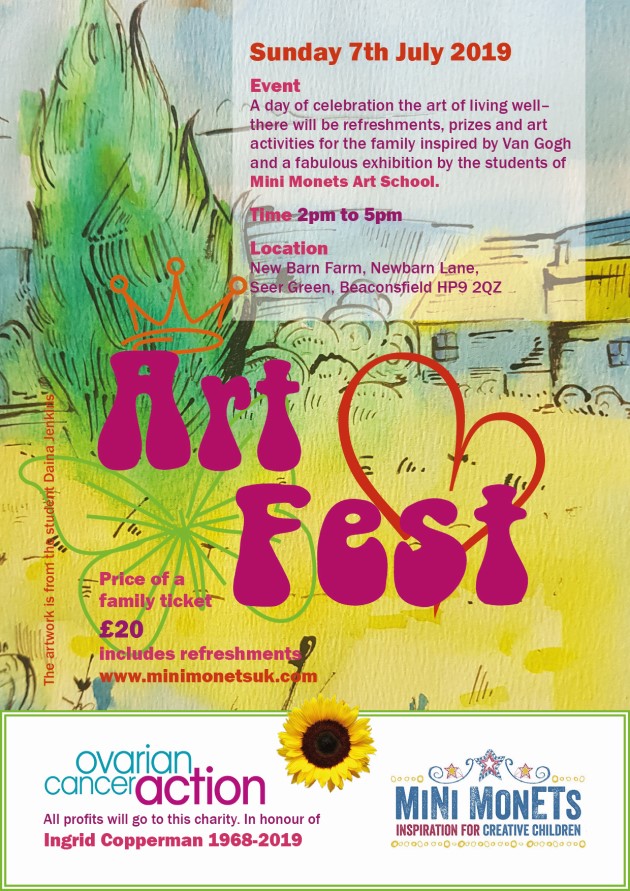 ---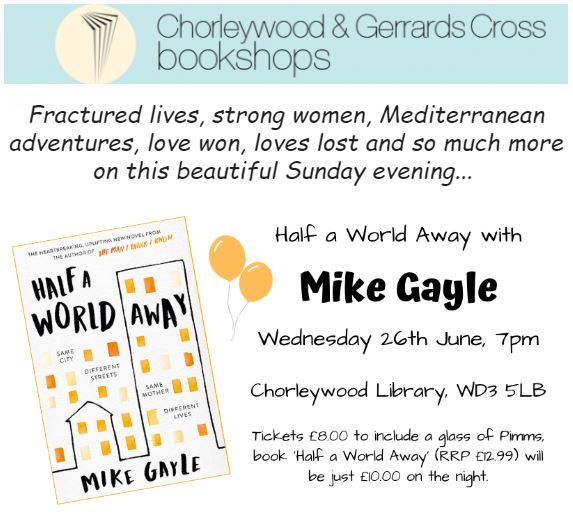 Join Chorleywood Bookshop and Mike Gayle to celebrate his incredibly moving and uplifting new novel 'Half a World Away'- let the Summer reading begin!
Kerry Hayes knows exactly who she is: a single mum, a cleaner and Mariah Carey's biggest fan.
Noah Martineau thinks he knows who he is: a successful barrister, with a wife, daughter and big house in Primrose Hill.
Strangers with nothing in common. Strangers living worlds apart.
But it wasn't always this way...and Noah and Kerry are about to discover just who they really are.

Tickets £8.00 to include a glass of Pimms, book 'Half a World Away' (RRP £12.99) will be just £10.00 on the night.

Click here to book!
---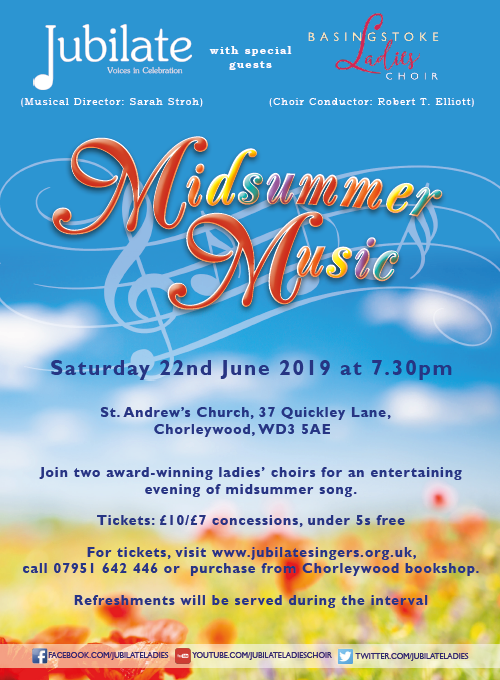 ---