This newsletter has been sponsored by the local businesses listed below. Their contribution is crucial to the maintenance of the newsletter and so please do make use of their services.
You have received this email because you subscribed at www.chorleywood.org.uk. If you no longer wish to be sent these you may un-subscribe via this link. Please forward this email to anyone who might be interested in local news. Click here to read our Disclaimer, Terms and Conditions.
The strict deadline for submissions is 6pm each Wednesday, for publication within the following 24 hours. Early submission however is strongly encouraged as problems or queries may need to be resolved first.Items for inclusion in this newsletter may be emailed here but please read our editorial policy first.
Our range of local email newsletters currently have editions covering the communities of Amersham, Beaconsfield, Chalfont St Giles, Chalfont St Peter, Chesham, Chorleywood, Denham, Gerrards Cross, Jordans, Seer Green and Little Chalfont.

Sound financial advice
not high pressure selling.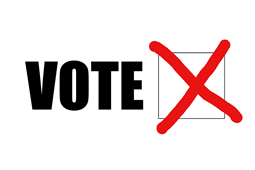 REGISTER TO VOTE NOW!
Itís so important, in a democracy, to vote whenever we can and whatever our views.
The next elections in which we can all vote are the
European Parliamentary elections on 23 May 2019.
NB! DEADLINE to register is 7 MAY 2019
How do I register?
UK citizens
Register to vote when you turn 17; vote as soon as you are 18

The Electoral Commission says that 1/3 of people 18-34 are not registered to vote Ė donít be one of them!
Non-UK European Citizens
Post this form (by 4 May) to: The Electoral Registration Officer, Three Rivers House, Northway, Rickmansworth, Herts WD3 1RL
Or scan and send to: enquiries@threerivers.gov.uk
Need a postal vote?
Apply here: https://www.yourvotematters.co.uk/how-do-i-vote/voting-by-post
Your Vote Matters! Use It - Donít Lose It!
---
Don't forget the last 8 weeks of emails are available here on the
Chalfont St. Giles Village Website.