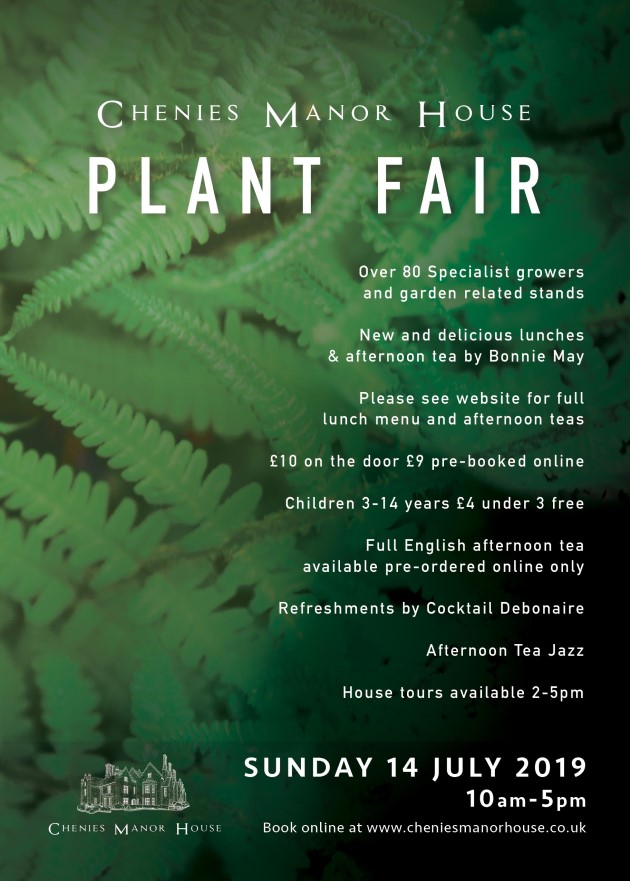 ---
HAVE YOUR SAY ON AFFORDABLE HOUSING PROPOSALS AT LAND OFF HIGH VIEW, CHALFONT ST GILES: SATURDAY 20 JULY 2019
I am writing to invite you to a Design Workshop on Paradigm Housing Group's early proposals for a Rural Exception Site planning application at Land off High View in Chalfont St Giles.
Paradigm is a local housing association and we currently own and manage over 180 homes in the Chalfont St Giles Parish, and over 2,500 homes within 5 miles of the village centre. Please visit our website https://www.paradigmhousing.co.uk/ for more information.
We are holding two Design Workshop sessions for immediately neighbouring residents and stakeholders on Saturday 20th July at the Chalfont St Giles Guide Hut (further details below).
Why should you attend?
As part of our commitment to delivering affordable homes for local people, we are currently exploring early ideas to bring forward a Rural Exception Site planning application at Land off High View (please see site location plan overleaf). A Rural Exception Site is a specific type of planning application which requires most of the new homes to be affordable and reserved for people who can demonstrate a local connection to Chalfont St Giles. There would be a mix of home types and tenures to meet a range of needs.
We want to hear your views at this early stage, and so we are holding two "Design Workshop" sessions for immediately neighbouring residents and stakeholders on Saturday 20th July at The Guide Hut, School Lane, Chalfont St Giles, HP8 4JJ:
Session 1: 9am — 10.30am
Session 2: 10.45am — 12.15pm
The Workshops will be an opportunity to talk about the details of the site and the essential qualities of the village, as well as to discuss specific areas of concern and opportunities for improvements.
We will use your feedback to inform the design process over the coming months, before holding further consultation events later in the year.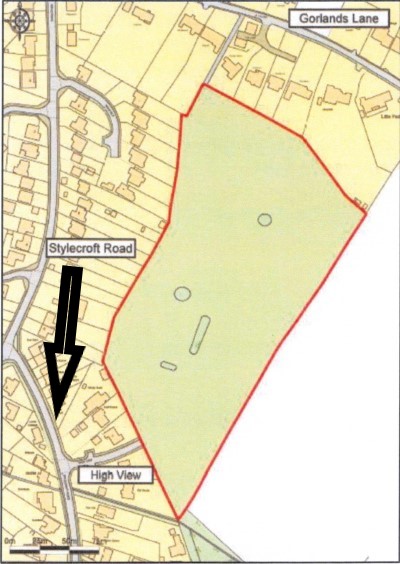 Housing Need Survey

We recently also sent a Housing Need Survey to all residents in Chalfont St Giles. Whilst the results of the survey will help to inform our proposals for this site, the Survey is also designed to allow Paradigm to build on our understanding of the wider housing market and need for affordable homes in Chalfont St Giles.

RSVP

If you would like to attend one of the two sessions (both of which will cover the same topics), I would be grateful if you could RSVP to Beth Park by emailing bpark@quatro-pr.co.uk or calling 020 7566 7966.

Paradigm is committed to working with local communities and stakeholders to deliver beautifully designed, affordable homes to benefit both new and existing residents.

If you have any questions relating to this, please contact me or Beth (details above) in the first instance. We look forward to hopefully seeing you on the 20th July.
---
See an amazing collection of
classic cars, motorbikes and bicycles
at Chiltern Open Air Museum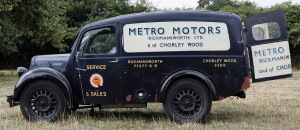 A range of classic cars, motorcycles and bicycles will be on display at Chiltern Open Air Museum, Chalfont St Giles for their annual Classic Vehicle Show on 27 and 28 July 2019. Local car clubs and private vehicle owners will be bringing along their gleaming, lovingly-maintained vehicles to be proudly displayed amongst the Museum's collection of historic buildings.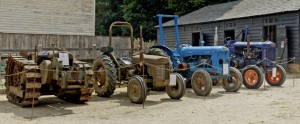 Operations Manager, Lizzie Dunford said,"This is always a great event, the owners of these classics are so passionate about them and love talking and sharing motoring nostalgia with the Museum's visitors."
If you own a classic vehicle, bring it along for a spin – you can pre-book a space for your car on the Museum website or you can simply turn up on the day. Further details atwww.coam.org.uk/events
~~~~~~~~~~~~~~~~~~~~~~~~~~~
Friday 12th July from 7pm – Fun Fridays at Chiltern Open Air Museum.
Listen to award-winning choir Jubilate in the stunning setting of Chiltern Open Air Museum. A relaxed, informal concert - bring a picnic or enjoy refreshments available and be serenaded by the voices of Jubilate performing music from Baroque to Broadway. Doors open at 7pm, music from 7.30 pm. Tickets £11 (£5 children) available from COAM website or on the night.
---
The latest edition of Our News – the Neighbourhood Watch e-newsletter – is out now.

In this issue, we round up events from Neighbourhood Watch week and hear about the launch a new good practice database entitled Neighbourhood Watch Inspiration.

We also hear about a short film featuring a Neighbourhood Watch group for the newly launched Co-operate 2022 campaign which aims to save, improve and protect 2,000 public spaces over the next three years.

All this and more in the latest edition of Our News.
Click the graphic above to go to the download page.
---
---
Chalfont St Giles Village Street Party 30th June
Thanks to all those who attended the party and we hope you all had a good time! Monies raised will go to support good works in the village.
Some prizes were not collected in the raffle at the end of the day: winning tickets were as follows:
2nd Prize Yellow Ticket 479

3rd Prize Green Ticket 279

4th Prize Green Ticket 009

7th Prize Yellow Ticket 426

9th Prize Green Ticket 275

10th Prize Yellow Ticket 321

12th Prize Yellow Ticket 065
Prizes can be collected by contacting Grant Kirkby on
grant@kirkby.net
. Any prizes not collected by the end of July will go forward to our next event which is the Fashion Show in the Memorial Hall on September 26th.
BAT4CSG Committee
---

Full report from last week here.
---