PLEASE READ THIS BEFORE COMPLETING THE PARADIGM HOUSING GROUP HOUSEHOLD SURVEY 2019
The unique charm and character of Chalfont St Giles is under threat!
The Paradigm housing group intend to build a yet undisclosed number of affordable homes/social housing on the plot of land to the rear of Stylecroft Road/High View. They are attempting to gain community consent via this survey, designed to meet their objectives.
This represents further destruction of the green belt!
This proposal is NOT included in the Local Plan nor in the Neighbourhood Plan (which was recently accepted at a local referendum by a massive 92% of voting residents). It is speculative, unplanned & UNWANTED
The proposed site is crucial in protecting the boundary between St Giles and the Chalfont Common area of St Peter. Further encroachment will see the loss of the individual character of St Giles and we'll end up with a "Chalfont City" amalgamation
How will this affect you?
Increased congestion
Longer waiting times to see a GP
Increased competition for school places and local resources
Inevitable suppression of house prices
Our Recommendations for completing the Paradigm Household Survey
Part 1, 3 & 4 Mark as non-applicable (it is asking for highly personal information which you will have no control of once given)
Part 2 Tick the No priority boxes for all types of housing (Q16-17) and object in your own words in Q18
Please act now because we genuinely believe that responses to this survey will be key in whether planning permission will be granted.
Need Help / Want to Discuss Further
Please e-mail protectstgilesgreenbelt@gmail.com
Corrections from last week regarding...
HAVE YOUR SAY ON AFFORDABLE HOUSING PROPOSALS AT LAND OFF HIGH VIEW, CHALFONT ST GILES: SATURDAY 20 JULY 2019
Web address should be https://www.paradigmhousing.co.uk/
Email address should be bpark@quatro-pr.co.uk
---
Wheelhouse Veterinary Centre Continues Sponsorship of this newsletter and the Chalfont St Giles Village Website.
The Wheelhouse Veterinary Centre has been established since 1964 and its current standing offers veterinary services to the residents of Amersham, Chesham, Beaconsfield and The Chalfonts. Here at the Wheelhouse we pride ourselves on the extensive services and facilities we have available at our surgeries and we aim to provide the highest standard of animal care within a pleasant caring environment. We offer access to a 24 hour emergency service, structured health care programs, complementary medicine, home visits, and having a large team means we have a wealth of knowledge!
We are actively involved in supporting the community and sponsorship to schools, youth groups and animal welfare organisations. We work closely with fees to local charities, namely Marjorie Nash Cat Rescue, Cats Protection League and the RSPCA.
"We aim to provide a modern and efficient healthcare service where every visit will exceed our client's expectations achieved by providing the highest quality veterinary care and customer service in every circumstance. We take very seriously our responsibility to serve our clients and patients and treat them with respect and courtesy at all times whilst providing all the help they require."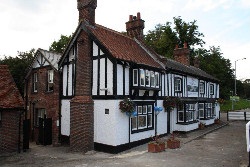 Our Chalfont St Giles surgery at The Pheasant was opened in August 2011 following a total refurbishment and is our newest addition! The surgery in Chalfont St Giles, is housed in one of the oldest buildings in the area, with parts dating from the 16th century. Oliver Cromwell was a visitor to the former inn, and is rumoured to have camped in the grounds after the Battle of Aylesbury in 1642.
Following the demise of Cape Fish, The Pheasant stood empty for 2 years before The Wheelhouse purchased it in November 2010, when the building was on the verge of collapse. Understandably, it took months of careful and considered work to transform the local landmark building into one of the most advanced veterinary surgeries in the area.
The surgery now offers full medical and surgical facilities, a large waiting room and reception area. We also have separate dog and cat wards, an x-ray room, operating theatre, 4 consulting rooms and a car park that can fit up to 30 cars.
We also hold our Puppy Pre-school and Dog Training Academy at Chalfont St Giles which is run by two of our nurses.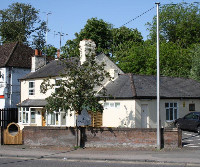 Our surgery in Chesham was opened in 1964 by David Unwin. David and his family lived above the surgery and his wife Hilary answered the telephone.
Since then the surgery has grown every year both in staff and facilities; most recently with a major extension and refurbishment in 2003 so that now there are 3 consulting rooms, 3 operating theatres and inpatient accommodation for 42 animals.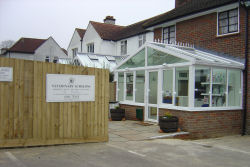 Our Amersham surgery was opened in 1970 with David Unwin entering into partnership with Mr Ian Nicol in 1979. David and his wife over the practice in 1981 when Mr Nicol passed away.
The surgery was completely refurbished in the autumn of 2005 and now offers consultations. Patients requiring hospitalisation or surgical treatment are transferred to our Chesham or Chalfont St Giles surgeries.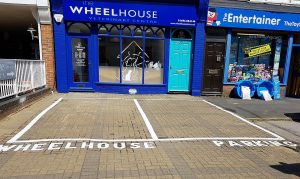 The surgery in Beaconsfield was opened in June 2019, is our newest addition and provides a full range of medical and surgical facilities. Refit work started on the old charity shop site in late february creating an operating theatre, prep room and an area for day patients to stay. As work progressed through April and May, a new reception and consulting rooms were created.
The surgery was officially opened by the Mayor Beaconsfield on Monday 10th June 2019.