Monthly Speaker Event - Andrew Mikolajski "Container Gardening" Demonstration Thursday 8th August 2019, 7.30pm
Author of over 30 gardening titles, Andrew Mikolajski is based in Northamptonshire in the United Kingdom. Besides writing, he runs an annual series of gardening courses at Lamport Hall and other venues on garden design, garden history and propagating plants. He also lectures to gardening groups and other organisations throughout the UK.
Andrew will be conducting a practical demonstration, during which he will share the key lessons outlined in his book "Container Gardening". For those who want something more manageable and easy to reach; for those who see the potential for the exciting visual effects of varied pots and containers – the benefits are endless. http://www.andremikolajski.com
Guests are welcome to this monthly speaking event for a small fee of £2 on the door.
Car Parking is available at both the front and rear of the Memorial Hall, School Lane, Chalfont St Giles, HP8 4JJ. The Hall is open from 7.30pm and the event commences just after 8pm.
If you would like to know more about Chalfont St Giles Gardens Association (CSGGA)membership, please direct your enquires to Membership@csgga.org. Membership to the CSGGA is only £15 for the first member and £5 for any additional members at the same address. Not only does membership entitle you to attend the talks and other events for free, but it also grants members discounts at local garden centres and access to the RHS Advisory Service.
---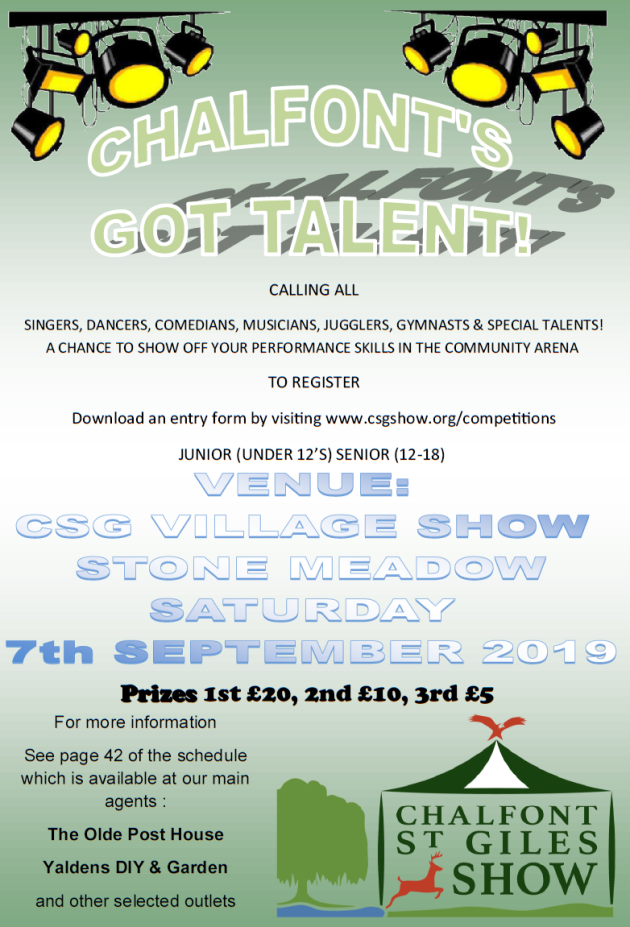 ---
Tudor Courtroom Event
On the weekend of 10 and 11 August, visitors to Chiltern Open Air Museum can take part in a historic Tudor courtroom drama and listen to tales of intrigue, violence and deceit!
Meet the costumed re-enactors walking around the Museum to find out what was happening in the year 1585. Be part of the jury with the fate of the accused in your hands. Listen to tales of intrigue, slander and deceit! And ask questions to get to the bottom of the incidents and hear how the law would have dealt with the defendants.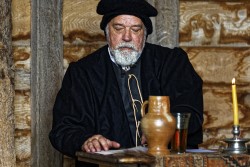 Has the landlord watered the beer? Will Goodwife Manwood be granted a divorce? Who abducted Widow Besser's grandson? Will the village scold be sent to the ducking stool? The fate of the accused is in your hands as you help decide the rights and wrongs of each case. Red-shirted 'interpreters' will be on-hand to tell you more about the Tudors and Stewarts and will be happy to answer your questions. There will be different court cases at 11am, 1pm and 3pm.
Marketing Manager Helen Light said, "This is a brilliant, fun and educational event, and a great opportunity to find out about crime and punishment in the 16th century."
The Museum of rescued historic buildings, in Chalfont St Giles, has two medieval barns one from Northolt and the other from Arborfield. The Museum's Arborfield barn was recently used for filming Mary Queen of Scots, the fictional scene where the two Queens meet.
For more details of the event visit www.coam.org.uk
---
Could you be a community champion?
Do you love where you live and want to give something back? Do you have some free time and are looking for something interesting to fill it? Are you looking to get out of the house more often and meet new people?
If you answered "yes" to any of these questions then you could be just the person to join Rennie Grove Hospice Care's team of community champions.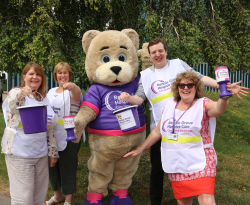 Rennie Grove's community champions help the charity's fundraising team in the community by carrying out activities like displaying posters on noticeboards; placing collection boxes in local shops and pubs then collecting them when they're full and talking to friends, family and neighbours about how they too can support Rennie Grove in their community. Or if you enjoy public speaking then they are also looking for ambassadors who can give a talk about our work to local groups or accept a cheque on behalf of the charity and give a short thank you speech.
Rennie Grove is a charity providing specialist care and support for adults and children with a life-limiting illness in Buckinghamshire and west Hertfordshire.
Through its unique hospice at home service, available day and night, and a range of day services, the charity supports patients to live the best quality life they can with a choice about how and where they are cared for towards the end of life.
Rennie Grove's care is provided at no cost to patients and their families and is made possible by generous donations from the local community.
If you would like to help Rennie Grove raise the funds it needs to provide services to local patients and families and are friendly, enthusiastic, knowledgeable about your local area and have good communications skills, then please contact volunteer@renniegrove.org or call the volunteering team on 01442 890222 or 01727 731000.
---
Recycling Centre to close.
Chiltern District Council is closing the village's recycling facility in the Blizzards Yard Car Park from 5 August. See link below for details.
https://www.chiltern.gov.uk/recyclingsitechanges
---

In case you have not seen it, here is a link to the July Newsletter from CDC Community Safety Team - https://spark.adobe.com/page/UsmnmwxQSRZj4/
---

Full report from last week here.